Staff
Back to the List
Rav Avigdor Nebenzahl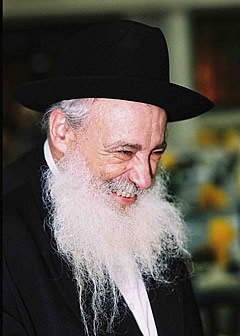 Rav Avigdor Nebenzahl is the former Chief Rabbi of the Old City of Jerusalem and Rabbi of the Ramban Synagogue in the Old City. A prolific author, he has written over ten books on Parashat Hashavua and Chagim.
Rav Nebenzahl is considered by many to be the leading student of Rav Shlomo Zalman Auerbach as well as his chavruta for over forty years.
Aside from his role as Posek of the Yeshiva, Rav Nebenzahl delivers shiurim in Parshat Hashavua, Hilchot Shabbat and Rambam Yad Hachazakah, and delivers a weekly shiur and question-answer session to Shana Bet.